16 of the Shittiest Songs That'll Actually Hype Up Your Workout
When I say sh*tty songs, I'm not playing around. We all know these terrible songs. We grew up with most of them. The last 3 decades are filled with timeless, sh*tty anthems; songs that you know suck, but you still can't help belting out the words or bumping to the beat as they play... 
Without further ado, here's a comprehensive list of terrible songs listed in no particular order because sh*t is still sh*t no matter which way you wipe it. 
Shittiest Lyric: "I could've chose Nicki Minaj, I could've chose Iggy Azalea, I could've chose Jennifer Lopez, but I'm fuckin' Miley Cyrus."
This is Stitches, the "artist" behind Molly Cyrus. Stitches' criminal record is more creative than any of his songs. This song is full of f*cked up lyrics, a bizarre concept and a lot of yelling. But that catchy hook will have you singing "but I'm f*ckin' Miley Cyrus!" before pushing out that final squat rep. Just be prepared for some weird stares directed your way.
Shittiest Lyric: "Oh please, the keys, they're not in the ignition. Must have wound up on the floor while we were switching our positions." 
Use the backseat, Chad! Rookie. Also, don't leave your keys in the ignition, that will drain your car's battery.
Full disclosure, I love Nickelback, but there's no f*cking way I can make a list of sh*tty songs and not include them. Quite frankly, this whole list could just be Nickelback.
Ideal for the people whose motivation is to look good naked; this song is stupid, sophomoric, and full of sh*tty, unclever sex metaphors. Nobody has ever claimed that Nickelback made deep songs - but who the hell wants to listen to Bridge Over Troubled Water while getting jacked?
14. Smooth Criminal - Alien Ant Farm
Shittiest Lyric: The lyrics are fine, they're Michael Jackson's; it's the butchering of the song that will make you envious of poor, dead Annie.
Talking about taking a sh*t on Michael Jackson's record. Kick him while he's down, why don't ya. Alien Ant Farm wasn't smooth in murdering this song. Despite their vocals being not even in the same ballpark as the King of Pop's (they hilariously try to recreate his iconic "woo!"), AAF's pumped up guitar and drum beat adds a level of intensity that lends itself perfectly to a workout song. Don't blame us if you grab your crotch and drop a 45 lb plate on your toe.
13. Faded - Tyga ft. Lil' Wayne
Shittiest Lyric: "Milking this shit: pregnant bitch titties."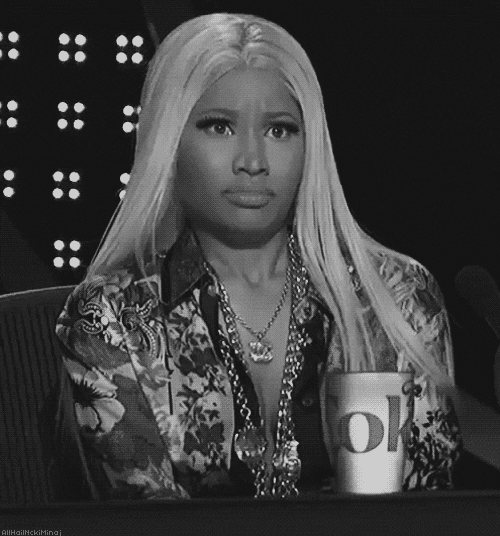 Ladies, you want that Kardashian/Jenner figure? Get that ass toned with the help of Kylie's boyfriend. If you're under 18 though, watch out 'cause Tyga may actually hit you up.
Shittiest Lyric: "I won't lie, that I can't deny I did it all for the nookie."
The whole f*cking song is about how "heartbroken" Fred Durst is except he only dated her to get some. Then goes on to claim he's the only one "underneath the sun who didn't get it." Well, which one is it, Fred?!
While being obnoxiously whiny, Limp Bizkit drops a number of F-bombs but for some reason, they feel the need to censor themselves when they so elegantly tell the female to stick the cookie up her "YEAH!"
Long story short, this song is stupider than deadlifting with your back. Ironically enough, that's a great exercise to do while this song plays. Lift with your legs though. 
Shittiest Lyric: "Fiend exercising his right of exorcism."
More like make em say nah, amirite?! Master P's voice will damn near make you have an aneurysm. The collection of the rappers mumble through their verses or try to spit so fast that they don't actually say real words.
It'sliketypingwithnospacebaritmakesshitimpossibletocomprehend.
The beat is solid enough though that you can ignore all the nonsense and keep your head bumping while you wait for that asshole who's taking his sweet time on the bench...but won't let you work in.
10. Pop - Nsync
Shittiest Lyric: "Man I'm tired of singing (followed by gratuitous amounts of unnecessary beatboxing)" 
JT, you're a singer… stay in your lane.
Justin Timberlake's exit robbed the world of so many potential boy band hits. Forget all the stereotypes that come with listening to *NSYNC - who gives a sh*t? This autotuned synth-pop banger will give you that extra boost when you're on the last leg of your marathon.
9. Keep Their Heads Ringin' - Dr. Dre
Shittiest Lyric: "I get plenty of ass, call me an astronaut."
Ice Cube said it best, "Ay yo Dre, stick to producing."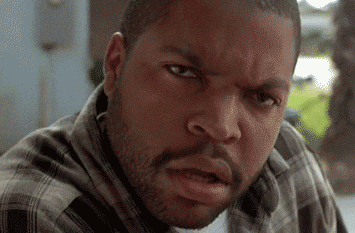 Make sure you wear Beats By Dre while working out. Heavy on the bass, Keep Their Heads Ringin's beat will inspire to get as jacked as Dr. Dre is now. Seriously, have you seen that guy recently? Dude is yoked! He's got bigger guns now than the ones he was bragging about toting in his N.W.A. days.
When you finish your workout, let out a big "BOOYAKASHA." 
8. Go Hard (La.La.La) - Kreayshawn
Shittiest Lyric: "La la la la la la la la la la la la la"
She really has a way with words...
Oh Kreayshawn, you cute tatted up rapper! Is it any surprise that you ended up in debt? Who exactly was Kreayshawn's target audience anyway? People with a taste for bad rap? Regardless, throw this tune on and listen to Kreayshawn's advice: go hard!
Shittiest Lyric: "Oh you got a mean ass and I really mean that."
How nice of you to notice!
This song is super fun to dance to and get you amped when it comes on at a party, but it really does suck. Swing is saved by its super dope chorus, but the verses are terrible. Savage is lucky he got a good producer to give him this beat. Put some hips into your workout with this club banger!
Shittiest Lyric: "Talkin' about butterflies in my head."  
It was illogical lyrics like this that killed Crazy Town's career while they were still just caterpillars.
Oh 90s, thank you so much for the glorious sh*tastic music you gave the world. Crazy Town was a one hit wonder for obvious reasons - they sucked. Butterfly lies somewhere between sh*tty rock and sh*tty rap - like a poor man's Black Eyed Peas. But the 90s nostalgia is sure to psyche you up during a workout.

Shittiest Lyric: "FUUUUUUUUUUUUCCCCKKK"
Hardcore power lifters and metalheads alike will love having this song in their playlist. Full of anger and repetitive as a motherf*cker, this awesomely bad song will make you feel like you just chugged a strong dose of pre workout.

Shittiest Lyric: "Drivin' so fast, 'bout to piss on myself."
……… Uh…..
Miley Cyrus is a goddamn rockstar. She does whatever she wants and doesn't give an eff about nothing! I love Miley's voice, but she's a sh*tty rapper. So is Nelly on this track. But it's filled with energy and it's a great way to keep your adrenaline high. Find your inner Miley and go kick some ass!
Shittiest Lyric: Uhm… I guess it's gotta be "call on me" by default. 
Look at the video! They're already working out to this song! This track, which is heavily influenced by the 80s, has a track time of over 8 minutes...perfect for those mid 1980s 8 minute ab videos! But those videos are worse than this song. Who cares about repetition, this techno hit just makes you wanna move and get sweaty
Shittiest Lyric: It doesn't have any real lyrics but the song end with a hilarious "um" from Dr. Phil
If hearing Dr. Phil say 'So, the audience are a bunch of hoes?' to a bass infused trap beat doesn't make you laugh, come on. Lighten the f*ck up!
DJ Suede cashes in on the stupid-ass cashmeousside meme that's taken over the internet and made Danielle Bregoli rich and infamous. The clip, the meme, and this song are so ridiculous and the fact that this song is in the Billboard Top 100 shows just how sh*tty America's taste in entertainment is right now. However, this hilarious remix will bring some fun to the weight room.
1. Bubble Butt - Major Lazer ft Bruno Mars, 2 Chainz, Tyga, Mystic Davis
Shittiest Lyric: "Okay, open up your bubba gump, lemme see your bumpa."
The f*ck does that even mean? 
Bruno Mars has a great voice-- one of the best male singers on the scene right now. So how does Major Lazer f*ck that up? He makes him speak the same repeated phrase over and over. This song is so stupid and simple, but so annoyingly catchy that I'm shocked it never really blew up.
With lyrics that you can't f*cking understand (or hear) half the time, the beat is enough to keep your workout vibes going strong when all you want is to lay your head on a nice bubble butt - I mean pillow.

These are TeamFITSHIT's favorite sh*tty songs. What are yours?
Drop a comment below with your favorite sh*tty song so we can add it to our playlist!
---
---